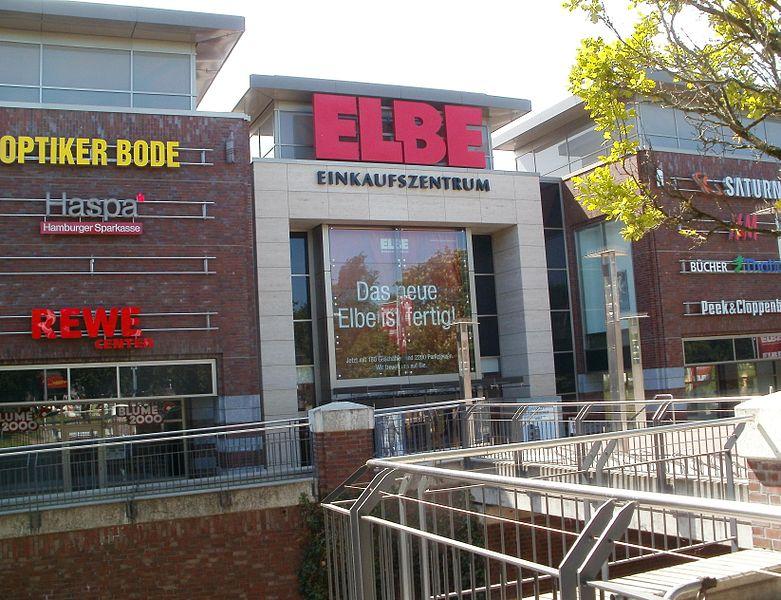 © Gerhard Kemme / Wikimedia Commons
[gemeinfrei]
Elbe Einkaufszentrum
The Elbe Shopping Centre in Osdorf is a popular drop-in centre for all shopaholics, with a large selection of top-notch shops.
Julius-Brecht-Straße 6
22609 Hamburg
Tel.: 040-8078670

Alstertaler Einkaufszentrum
The Alstertaler Shopping Centre is in the heart of Poppenbüttel, with many top brands represented.
Heegbarg 31
22391 Hamburg
Tel.: 040-6116770

Hamburger Meile
The Hamburger Meile in Mundsburg offers shopping opportunities from A to Z. In the shopping centre there is also a cinema that shows the latest films.
Hamburger Straße 27
22083 Hamburg
Tel.: 040-22690210

Wandsbeker Quarree
The Quarree, is – as its name suggests – in Wandsbek. A comfortable, relaxed shopping centre with several buildings, floors and a cinema.
Quarree 8-10
22041 Hamburg
Tel.: 040-6587890

Europa Passage
The Europa Passage is located in the heart of Hamburg's inner city. Near the Mönckebergstraße, in this shopping centre you will find everything your heart desires.
Ballindamm 40
20095 Hamburg
Tel.: 040-30092640

Einkaufszentrum Altona
With its long opening hours, this shopping centre in Altona is great for visitors who like to go shopping in the evenings. Located very near Altona Train Station, you can't miss it.
Ottenser Hauptstraße 10
22765 Hamburg
Tel.: 040-3986840

Mönckebergstraße Innenstadt
Mönckebergstraße is the beating heart of Hamburg's shopping scene and the most popular shopping mile in the city. This long, wide street leads directly through the inner city and has a wide range of shopping opportunities on offer.