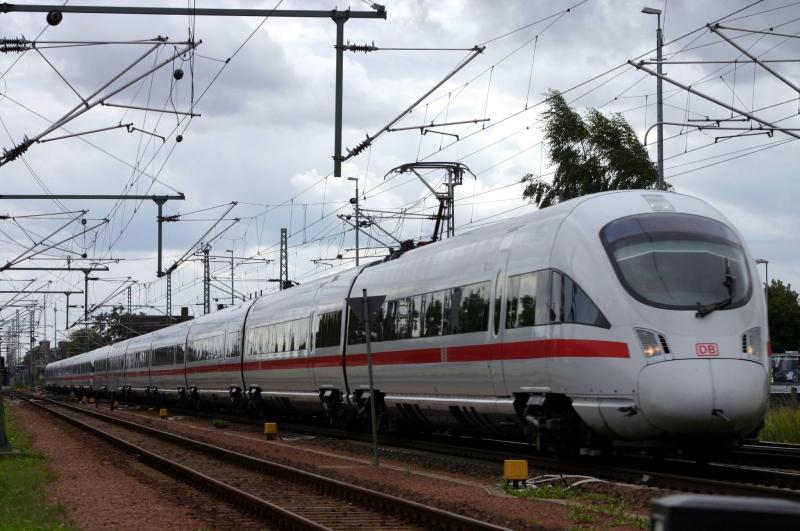 © Andrés Ignacio Martínez Soto / Wikimedia Commons
[CC BY-SA 2.5]
Hamburg is not just the most important railway junction in North Germany, but also one of the largest railway junctions in Northern Europe. Every day, thousands of travellers climb into a train at one of Hamburg's train stations. Many tourists arrive in Hamburg by train, as the great connections to Hamburg as well as a praise-worthy public transport infrastructure make cars almost redundant.

You can get to Hamburg quickly and hassle-free by taking one of the Deutsche Bahn's ICE, IC or EC trains. There are also numerous night trains that arrive every morning from places like Amsterdam, Brussels, Vienna and Zurich, ensuring a comfortable and stress-free arrival. Hamburg's main station and the Hamburg-Altona station are usually the starting or finishing point for long-distance trains. In addition, there are also the stations Hamburg-Dammtor, Hamburg-Harburg and Hamburg-Bergedorf.

Alongside Deutsche Bahn railway connections , private railway companies provide connections to many big cities. If you are arriving from Cuxhaven, Bremen, Lüneburg or Hannover, it is worthwhile taking the north German Metronom, which has trains arriving in Hamburg every hour. Those arriving from the north will probably get to know the North Sea Baltic Sea Line, which travels in and around Schleswig-Holstein and from Westerland in Sylt over Heide and Itzehoe to Hamburg.